Diversity, Equity, & Inclusion
IT@UC partners with the Office of Equity & Inclusion to further the university's commitment to inclusive excellence. We believe a supportive and inclusive culture is one builds upon the diverse strengths of all.
For more information about IT@UC Diversity & Inclusion, please email itdiversity@uc.edu.

Our Diversity and Inclusion (D&I) committee coordinates regular workshops to support the IT@UC vision of an inclusive environment where individual talents are leveraged for the greater team. Team members are required to attend at least one IT@UC-sponsored D&I training each year. Anyone from the university community is welcome to attend.
We recognize that our success requires accountability at all levels. Our redesigned employee evaluation form establishes a framework of best practices to ensure a fair and unbiased method for evaluating and providing continual feedback.
We are committed to promoting staff diversity by increasing hires of underrepresented groups including women and African Americans.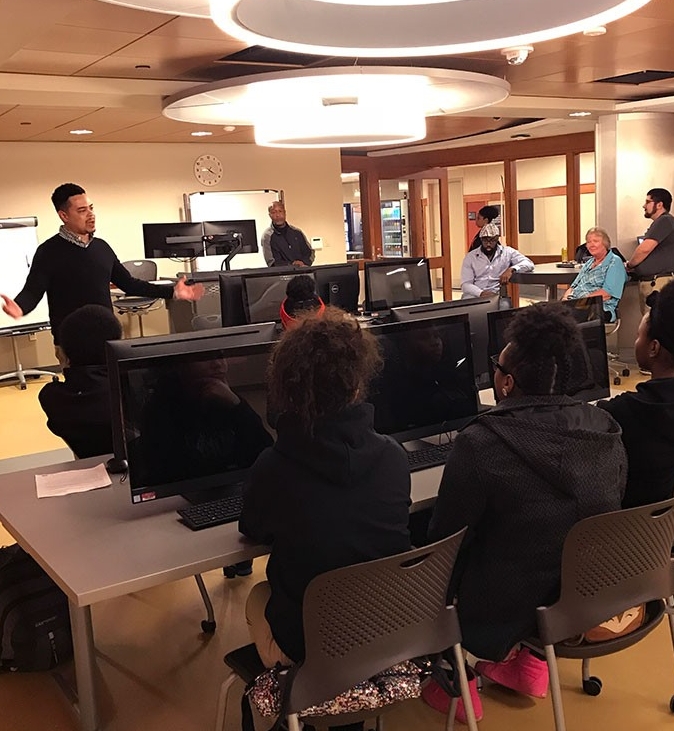 IT@UC partnered with the Chief Diversity Officer, CECH and Hughes STEM High school to establish the ShareIT development program for future innovators, engineers, coders and leaders.
Through the program's activities, Hughes high school students are exposed to a variety of industry skills including app development, web development and programming, robotics, game design and multimedia. ShareIT is a mentor-rich interactive program, providing an opportunity to promote STEM programs as well as establish early relationships with potential college students.